How to get Free Facebook Likes and YouTube Views
In this post you will learn how to get free Facebook likes and YouTube Views. Unless you have a tremendous ads spending plan, paying for Facebook Likes and YouTube views is not close as important as it used to be about five years ago. All things considered, natural reach (Organic traffic) from social media is not dead.
It is still possible to get real traffic from your fans on Facebook if you have huge followers and update your page as often as possible. More likes on your various social media pages will make you appear popular to people who just stumbled on your page and influence them to also like or follow your page. Having more followers as mentioned above will also give you a bit of free organic traffic.
So to get to the point, how to get free Facebook likes and other social media followers is very simple, and mind you, these come from real people who are interested in your page. Here are three links that you can sign up to get free Facebook likes and YouTube views.
SITE ONE
AddMeFast is a network that allows you grow your social presence. When you sign up, which is free, you are can add your Facebook or other social media pages. After that all you need to do is like other people's pages to get points. When you have enough points in your account, it shows up for other people to also like and follow your page.
Advantage: You can share your affiliate link to get more points without liking or following pages you are not interested in. You can also get more point daily if you liked at least 75 pages the previous day.
Disadvantage: If you are only hooked to Google Plus, AddMeFast is not for you.
SITE TWO
Kingdomlikes is a network operating through the exchange of social actions (like for like), that is, you will announce your social media page etc… and other users of KingdomLikes will like your page if they are interested in your content.
Advantage: Google Plus is available in this network. You also get free points every day if you liked more than 50 pages the previous day. Kingdomlikes also has cheaper points rate if you wish to buy with money.
Disadvantage: They do not have affiliate links to share for more points.
SITE THREE
TraffUp just like the previous two links also operates similarly by sending traffic to your website or social media pages as long as you have points in your account.
Advantage: Affiliate link is available on TraffUp where you get points by referring others to the site.
Disadvantage: Their points system is a bit backward. You don't have the option to set limits on the points you wish to give out when someone likes your Facebook page. Another strange disadvantage is that when you like a Facebook page, the point you get is only available to be used on your Facebook page but not other social media page. You can however, manually transfer the points from Facebook to say Twitter points before u can get twitter likes with that point.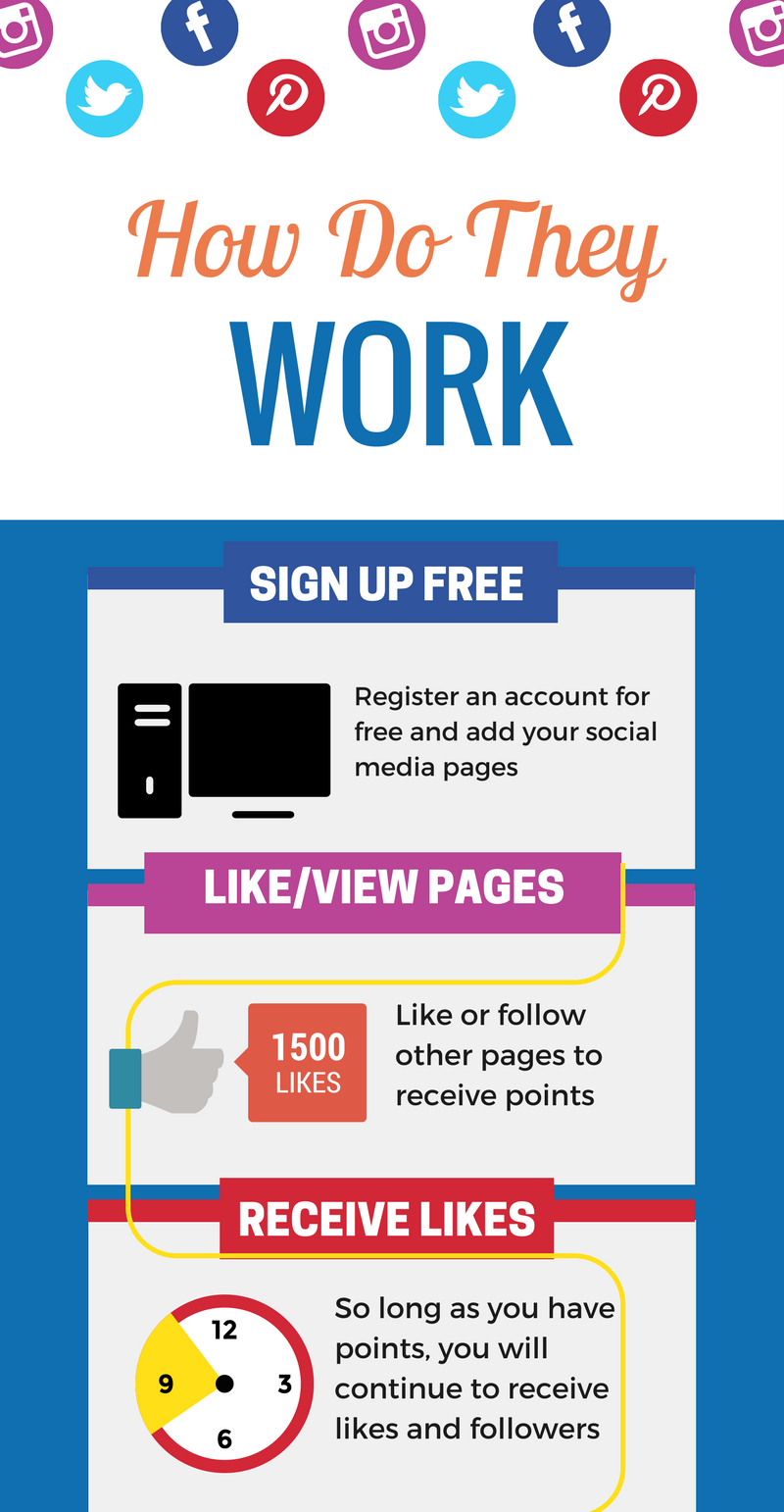 All of these networks work the same, all you need to do is sign up, add your social media page, like other pages and be liked.
So now that you know how to get free Facebook likes, tell us what you think. Do you have other means of getting free social media likes and followers? Leave a comment