How to install WordPress Themes
WordPress is an open source website developing tool written in PHP. In short, it is arguably the most easiest and powerful Content Management System ( CMS  ) in existence today. WordPress can be set up for blogging and creation of sophisticated websites thanks to the enormous amount of WordPress Themes on the market.
There are a lot of free Content Management Systems ( CMS ) out there including Joomla, Drupal, Kentico, Magento and others. By far WordPress comes with a huge repository of ready made free website templates ( Free WordPress Themes ) which you can download, install and create your awesome website in few minutes without prior knowledge of coding.
This post explains how to Install a WordPress Theme. First you will need to download and install the WordPress CMS, either on your local computer or in your web hosting server. If you do not have a web hosting account, I will write about how to get one in a later tutorial, so subscribe to the later to get updated. You may also click on the hyperlink to go to Hostgator and purchase a cheap hosting from there if you already know how the hosting systems work.
I assume you have installed WordPress on your server and if you haven't done so yet, go ahead and download a free WordPress Theme from our here
How to Install WordPress Themes
In your admin panel, go to Appearance > Themes and click the Add New button.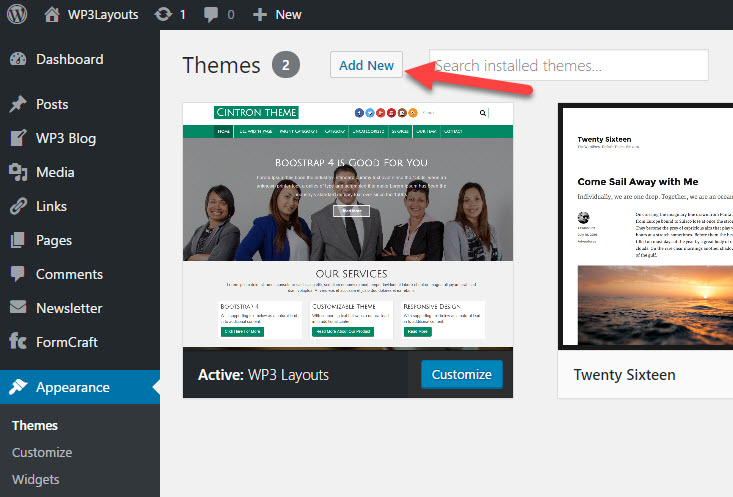 Click Upload Theme and Choose File, then select the theme's .zip file.

Click Activate to use your new theme right away.